Sign up for fun coloring sheets and activity pages to teach kids about kindess and acceptance.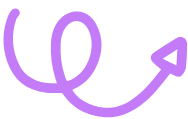 People-First Approach for Diversity Inclusion and Equal Access
National Youth Leadership & KASA ( KIds As Self-Advocates)
Introductory Dialogue from Youth Perspectives
http://www.aucd.org/docs/add/sa_summits/Language%20Doc.pdf
ADA National Network; Information, Guidance, and training on the Americans with Disabilities Act- Discussing How best to write about people with Disabilities 
https://adata.org/factsheet/ADANN-writing
From the George Lucas Educational Foundation. Edutopia highlights what works in education and helping to provide that access 
https://www.edutopia.org/article/getting-started-person-first-language
Brochure style PDF from Kencrest a community based non-profit 
http://www.cdd.unm.edu/ECLN/PSN/common/pdfs/ECNInclResourceGuide/PeopleFirst_PA_ID4307.pdf
Accessibility Social Media Information to Promote Equal Access Communities 
Closed Captions for livestream 
Facebook
https://scontent-iad3-1.xx.fbcdn.net/v/t39.8562-6/66086585_1127049914146262_5362522782250827776_n.pdf?_nc_cat=100&ccb=2&_nc_sid=ae5e01&_nc_ohc=VJGfiUqc14QAX9uJ-Jw&_nc_ht=scontent-iad3-1.xx&oh=deaab94c24fe1361ceb6df970997c07b&oe=5FF5D124
Instagram
https://skedsocial.com/blog/instagram-video-captions/
https://later.com/blog/add-captions-to-instagram-stories/
https://later.com/blog/igtv-captions/
Youtube video accessibility 
https://www.afb.org/aw/20/4/16406
Instagram Live 
Has more about building your  business via Instagram Live
https://www.oberlo.com/blog/definitive-guide-instagram-live-video-businesses
Visual How to Stream from instagram  live
https://later.com/blog/instagram-live/

Add ID (image description) to Facebook & Instagram
https://www.americananthro.org/ImageDescriptions?navItemNumber=25126
https://soap.stanford.edu/tips-and-tools/tips/image-descriptions
https://www.csun.edu/universal-design-center/best-practices-accessible-images
Accessibility Resources- Toward Inclusion of All Children 
Described and Captioned Media Program:
Provides at home tools, videos and other accessible educational content. Educational media is accessible for children who have visual impairments, Deaf, Hard of Hearing, or Deaf-blind. (FREE)
https://dcmp.org/learn/510-asl-training-resources-for-parents-and-educators
Family resources – "Info to Go" designed for parents raising Deaf or Hard of Hearing (HoH) Children.
Provides a very thorough list of resources available meant to provide a full understanding of the vast spectrum of Deafness. https://www3.gallaudet.edu/clerc-center/info-to-go/family-resources.html
Literacy info Link- provides the different approaches of helping Deaf/HOH children https://www3.gallaudet.edu/clerc-center/info-to-go/literacy.html
My Deaf Child- Does provide Free courses to qualifying families, if you do not currently qualify they do offer the courses to be purchased (approx. $50 for 5 lessons). Courses feature some of the most well-known Deaf individuals.
"We'd love to make Sign It ASL available to more families free of charge. Do you know of an organization that would like to help us expand our free distribution? Let us know! Contact us at [email protected]."- direct quote from their website. They seem to be open to helping to spread the love. https://www.mydeafchild.org/learn-asl
Every child learns through doing and playing.Some of these activities help to promote specific language milestones children are likely to evaluated on especially going with a speech therapy or "aided hearing" approach. These activities are also great for other sensory activities and or guided discussions families could do together opening the door to discuss differences or how some have to rely more on a specific sense more than others. https://www.hearinglikeme.com/sensory-activities-for-deaf-kids/
National Black Deaf Advocates https://www.nbda.org
World Federation of the Deaf http://wfdeaf.org
Blindness/Visual Impairment
National Federal of the Blind-resources for parents and in general a great resource https://www.nfb.org/our-community/parents-blind-children
Parent resources and different Braille/literacy for the blind.
https://brailleworks.com/braille-resources/parent-resources/
Another great list of resources and other avenues to look towards partnering with. https://acb.org/resources-parents-and-teachers-blind-and-visually-impaired-children
Literacy resources for children that are Blind or have Low Vision https://familyconnect.org/education/literacy/
Art activity ideas for kids that are Blind or Low Vision and always a great conversation starter for other parent lead discussions and activities https://www.wonderbaby.org/tactile-art
Overall a great website for all things concerning raising healthy children. Also provides some of the best plain language resources to gain a better overall understanding and identifying developmental Disabilities/Intellectual disabilities https://www.healthychildren.org/English/health-issues/conditions/developmental-disabilities/Pages/Intellectual-Disability.aspx
Basic information on intellectual disabilities for parents and resources… https://www.parentcenterhub.org/intellectual/
Fun Free ideas and resources to engage children with all abilities and enrichment activities https://familiestogetherinc.org/fun-free-resources-activities/
Websites designed to help children with Learning disabilities https://www.special-education-degree.net/top-12-websites-children-learning-disabilities/
More fun free resources
https://www.learningrx.com/free-articles/
Differing Reasonable Accommodations for students along with other communication tools that can help children express themselves when spoken languages are a challenge https://www.theclassroom.com/communication-devices-children-cant-talk-46231.html
Has fun Acronyms matched with their resources ( ie. PARENTS, Provide information, Answer Questions, Recommend Resources, Empower youth and young adults with disabilities) Do-IT (disabilities, opportunities, Internetworking and Technology) https://www.washington.edu/doit/national-resources-parents-children-and-youth-disabilities
This was great to help encourage all kids to be active and also discussing some barriers kids may face due to limited access or disabilities.
 https://www.actionforhealthykids.org/including-all-children-health-for-kids-with-disabilities/ https://activeforlife.com/wheeling-activities-mobility-impairments/
Resources for those who may need adaptive reasonable accommodations or retro-fitting to help improve enrichment, inclusion, and other aides to help provide access for all. https://www.unitedaccess.com/mobility-resource-guide/